About the Program
Our Master of Science in Health Care Management Program uniquely combines business teaching with applied research. It equips you with skills and knowledge for a management career in the global health care sector.The adult learner is self-directed. We strongly believe in a work-applied learning approach for this educational program. Knowledge and skills learned should be applied at the workplace.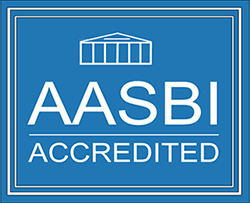 Benefits
Practical - oriented
Global perspective
International, diverse student body
Admission Criteria
Motivated candidates should have a recognized Bachelor's degree and have at least 2 years of work experience in the health care sector. The program is conducted in English, therefore English language proficiency is a must.
Final Thesis
Students must write an individual thesis on a subject that is related to the health care industry. The project is conducted under the supervision of a lecturer and must be presented to the academic jury.
Program Structure
12 Subjects.
Term 1
MGT 598 Management of Care Processes (5 ECTS)
MOB 502 Sustainable Leadership and Organizations (5 ECTS)
FIN 534 Financial Management for Hospitals (5 ECTS)
MOP 552 Health Service Operations Management (5 ECTS)
Term 2
ECO 541 Health Economics (5 ECTS)
MMM 598 HC Marketing (5 ECTS)
MPP 544 Project and Change Management (5 ECTS)
MHR 535 Human Resource Management in HCO (5 ECTS)
Term 3
MSN 501 Strategic Management in HCO (5 ECTS)
MQQ 553 Quality & Risk Management (5 ECTS)
MIS 542 Informatics in Health Care (5 ECTS)
MBL 566 International Health Law (5 ECTS)
Term 4
THE 700 Research Methods (5 ECTS)
THE 755 Individual Thesis Project (15 ECTS)
Assessment
All our courses are assessed by final assignments/exams.